All of our services are offered for a guaranteed flat rate. We charge a flat rate per job. Repair turn around time may vary due to ordering parts and finished work, labor cost will always remain the same.

Computer and laptop upgrades    $45.00  plus parts

Upgrades will depend on how old or new your PC or laptop is.  

Complete system rebuild, or custom built systems  $120.00  plus parts

Please call for an estimate.

PC and laptop repairs  $55.00   plus parts if needed

Please call for an estimate before bringing your machine in.

Cost for repairs and upgrades my vary due to parts if needed.

Labor cost will always be at the same rate per job. 209-846-1226

E-mail estimates are welcome. Please be sure to add your contact information, model numbers, photos of your PC or laptop (if desired) 

We will contact you ASAP   


LCD Screen Replacements: If you have a broken, cracked, or worn out LCD screen, give us a call. We replace LCD screens for laptops, notebooks, netbooks and tablet PCs.

your cost for this repair, $55.00  plus the cost for a new screen. A new screen will depend on the make and model of your device. Please call for a complete estimates.  209-846-1226

Custom Computer Builders  is proud to announce iPhone and iPad

repair For all models. The most common repair for these devices are cracked outer screens (Glass Digitizer) and or cracked LCD displays. We can replace any part on these devices as needed. Labor cost for iPhones and iPads  $55.00 plus the cost for parts. If multiple parts are needed for any of these devices, the labor cost will remain the same. Please be sure to backup your device before bring it in. Give us a call,  209-531-6243    209-846-1226 

                                         Or Send A Email Request

Here's a look at PCs with over heating problems. Most of today's devices generate heat and some can get very hot. So if you ever find yourself in a room full of servers, (like the ones that store your iTunes in the clould) you will notice the temperature is very cool, and if not those machines will suffer under their own heat. So here we have a desktop PC and a notebook. The desktop heat sink is so full of dust it caused air flow blockage to the central Processing unit. (CPU) The internal CPU fan is doing it's job but not enough to get pass the blockage. When the temperature is too hot the system is desighed to shut down. And as for the notebook the same, dust and pet hair will block air flow to the CPU. Without the shut down feature the CPU is in danger of burning up. So if your notebook is clogged with dust, cool plates and external fan systems will be a waste of time. Clearing and cleaning the dust from these machine is key and air flow is restored. This type of cleaning should be done every 12 months depending on your usage and the environment your PC is in. 

Internal PC cleaning  $45.00

Update:  Most Smart Phone Repairs Can Be Done Here Upon Request. Please Call For An Estimate.  209-531-6243 

Parts And Repair Policy:

If a new part is needed on any PC or any Device repaired here at Custom Computer Builders, the cost for the new part must be paid for by the customer upon request. And any repair parts placed on order must be delivered to Custom Computer Builders only. ( with the exception of parts not related to the repair) Any PC or Device that are waiting for parts delivery must be here in shop when parts are ordered, or it must be in shop within 3 days before delivery. Customers will always have the option to pay the labor cost before or after repairs are done.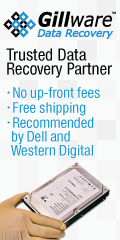 "We are a participant in the Amazon Services LLC Associates Program, an affiliate advertising program designed to provide a means for us to earn fees by linking to Amazon.com and affiliated sites."