All of our services are offered for a guaranteed flat rate. We charge a flat rate per job. Repair turn around time may vary due to ordering parts and finished work, labor cost will always remain the same.

Computer and laptop upgrades    $45.00  plus parts

Upgrades will depend on how old or new your PC or laptop is.  

Complete system rebuild, or custom built systems  $85.00  plus parts

Please call for an estimate.

PC and laptop repairs  $65.00   plus parts if needed

Please call for an estimate before bringing your machine in.

Cost for repairs and upgrades my vary due to parts if needed.

Labor cost will always be at the same rate per job. 209-531-6243

E-mail estimates are welcome. Please be sure to add your contact information, model number, photos of your PC or laptop (if desired) 

We will contact you ASAP   


LCD Screen Replacements: If you have a broken, cracked, or worn out LCD screen, give us a call. We replace LCD screens for laptops, notebooks, netbooks and tablet PCs.

your cost for this repair, $65.00  plus the cost for a new screen. A new screen will depend on the make and model of your device. Please call for a complete estimates.  209-531-6243

Custom Computer Builders  is proud to announce iPhone and iPad

repair For all models. The most common repair for these devices are cracked outer screens (Glass Digitizer) and or cracked LCD displays. We can replace any part on these devices as needed. Labor cost for iPhones and iPads  $65.00 plus the cost for parts. If multiple parts are needed for any of these devices, the labor cost will remain the same. Please be sure to backup your device before bring it in. Give us a call,  209-531-6243  

                                         Or Send A Email Request

Most of today's devices generate heat and some can get very hot. Laptop PCs and Desktop PCs are designed with internal cooling fans, and it's job is to create air flow and draw heat from the computer. When you purchase a new PC, it does well on it's own keeping your machine cool. But after a while your PC will go from warm to hot, and it can be almost unbearable to use your laptop on your lap. If these machines get too hot, the CPU (central processing unit) is designed to shut down, and when it does the machine will shut down completely. This shut down will protect your CPU from burning out.

So How Does This Happen? Excessive dust build up and pet hair trapped in the cooling fans air vents will block air flow, 

Internal PC cleaning  $65.00

Update:  Most Smart Phone Repairs Can Be Done Here Upon Request. Please Call For An Estimate.  209-531-6243 

Please Note: All PC repair done here consist of troubleshooting faulty parts and performing minor repair, or replacing those parts as needed.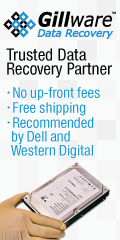 "We are a participant in the Amazon Services LLC Associates Program, an affiliate advertising program designed to provide a means for us to earn fees by linking to Amazon.com and affiliated sites."